Certificate in Biblical Studies: 
This program is designed for the individual who desire a basic understanding of Biblical truths and sufficient biblical understanding so as to be of assistance to the Pastor of his or her church in the various ministries offered by the church (i.e., Sunday school). Thirty total credit hours required.
Ministerial Diploma:
The Ministers Diploma is an eighteen months theological program designed to prepare students for a Christ-centered ministry as Pastors and Ministers. Under the instruction of academically and spiritually qualified instructors, students receive a sound knowledge of the Word of God and worship.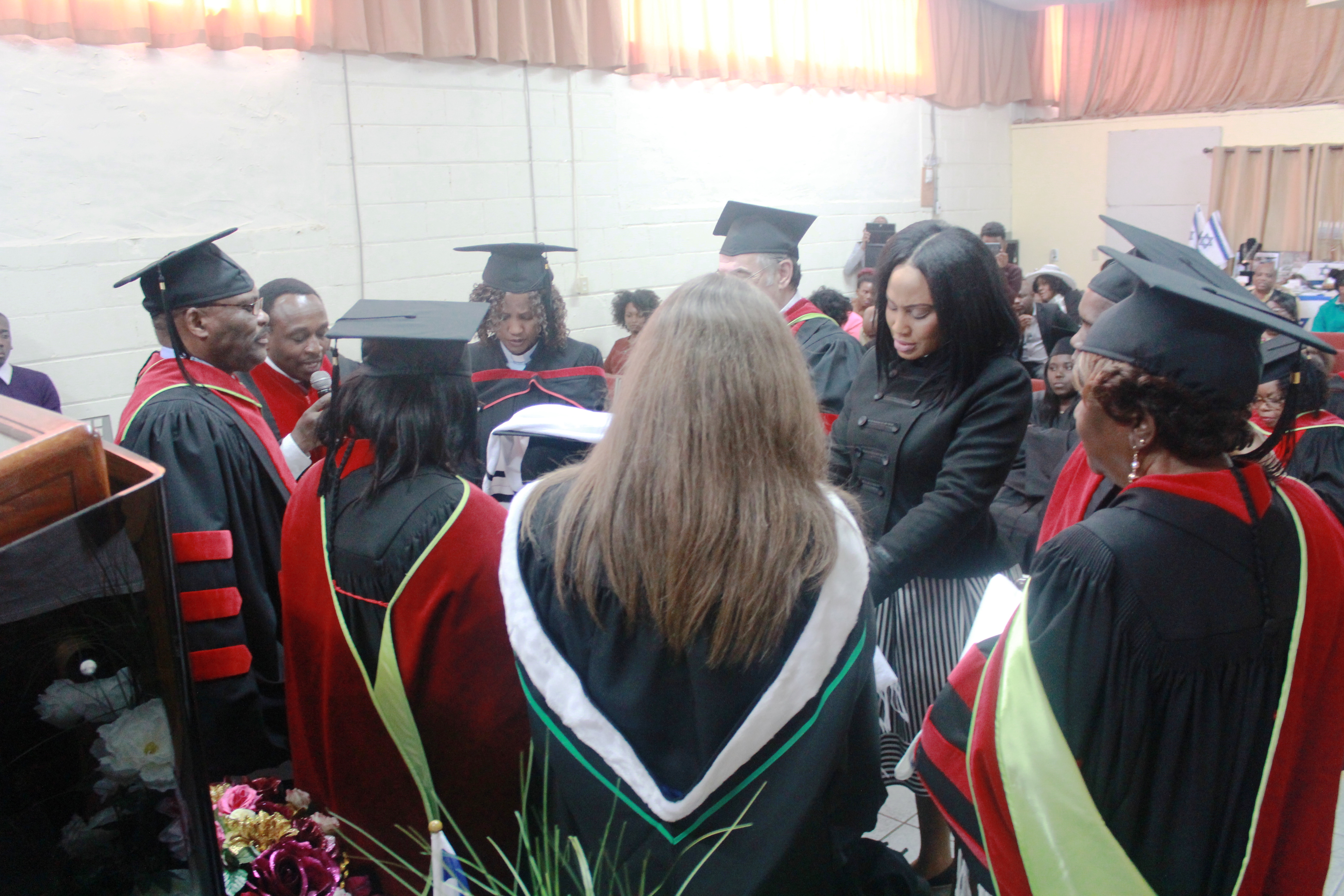 A student must complete 80 credit hours of study in order to qualify for a ministers diploma and to apply for licensing.
Before looking at the Bachelors program, we have outlined here the recommended "Standard Programs" which leads up to all Bachelors programs. Similar to building a house, you must start from the bottom up. A strong foundation will lend to a strong building when completed.
Required or Core Courses: It has been determined by the Board of Regents that every Bible College Student must complete certain Core courses. These courses must be a part of a Bachelors program with courses taken from SC or another recognized institution.
Certificate:
General Certificate in Theo-Centric Counselling – 30 credits
Certificate of Biblical Studies                                 – 30 credits
Certificate of Pastoral Studies                               – 30 credits
Certificate in Strategic Management                    – 30 credits
Certificate in Project Management                        – 30 credits
Certificate of Christian Counselling                       – 30 credits
Diploma:
Diploma Biblical Studies                                   – 60 Credits
Diploma Christian Counseling                          – 60 Credits
Diploma Theology                                              – 60 Credits
Diploma Ministerial Studies                               – 60 Credits
Diploma Divinity                                                  – 60 Credits
Diploma Pastoral Studies                                   – 60 Credits
Bachelor Degree:
Bachelor of Theology                                          – 120 Credits
Bachelor of Christian Education                        – 120 Credits
Bachelor of Christian Counseling                      – 120 Credits
Bachelor of Pastoral Studies                              – 120 Credits
Bachelor of Divinity                                              – 120 Credits
Bachelor of Art in Strategic Management (International Campuses ONLY or Online) – 120 credits