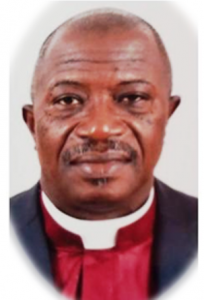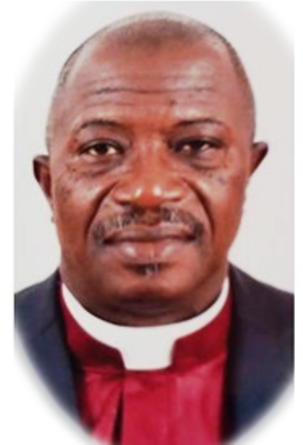 Dr. Joseph Togna DORÉ is the Shiloh College Conakry in Guinea and is a Consecrated Bishop who was born again, 25 years ago. He has been in the ministry for 19 years ago.
Dr. DORÉ has served in the following areas:
. Pastor
. Chairman of the Alliance of Churches and the Evangelical Missions of Guinea (AEMEG)
. President of the Emmanuel Foundation
. President of the Mission of Reconciliation and Healing
. Representative of the Institute of Theology: United Church, Christian and Ministerial Association (UCCMA), USA
Dr. DORÉ is also a chartered accountant.
We thank God for this great Campus and pray for God's favor upon them.
Below we have the Academic Dean Dr. Charles Maina of Uganda Campus, Bishop Joseph Wilberforce of Ghana Campus, and Bishop Dr. Jacob Ekutan Etheri of Northern Kenya Campus.
Africa Office
P.O. Box 23144
Kampala
Telephone: +256 755 132656
+254 729 718236
Email: earegistrar@shilohcollege.com
dean@shilohcollege.com
Nairobi Campus
P.o Box 40014-00100
Nairobi, Kenya
Tel: +254 20 8130641
+254 722669937
+254 720221207
Email: directorcrem@shilohcollege.com
Shiloh Guinea Campus
Main office – Conakry
Keitayah Suria T10
Conakry Guinea
Email: bishopdore@ccoeb.com
Kumasi Campus
At Baworo,
near Adako Jackye,
Ashanti Region, Ghana.
Email: ghanadirector@shilohcollege.com
Tel: +233543907128+2332471639323
Zambia Campus
Plot 68/2B Ngwerere
Lusaka, Zambia
Tel: +260 966672716
+260 977672716
zambiadirector@shilohcollege.com
Benin Campus
Benin City, Benin.
Tel: +233268758928
+22966288810
+22961247788
Lodwar Campus
P.o Box 426-30500
Lodwar, Kenya
Tel: +254 726768015+254 771362508
Email: turkanadirector@shilohcollege.com
Shiloh College Zimbabwe
96 Chinhoyi Street, Paradise Mall, Room 6,
Harare, Zimbabwe