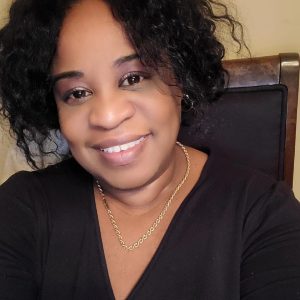 Apostle Dr. Cassandra Grant, affectionately known as Apostle Kim or PK, is a highly experienced leader and manager. She currently serves as the Director of Shiloh College Hamilton Campus, bringing her wealth of expertise to the position.
Apostle Kim's journey in ministry began as a Sunday school teacher with just two children. However, her passion and dedication led to significant growth, and within five years, she had 40 children under her care. Recognizing her leadership skills, she was appointed as the Superintendent of the Sunday school department. During her tenure, she initiated various initiatives such as Children's camps, fun days, and even created her own children's curriculum.
Her love for young people extended beyond Sunday school, and she became the National Youth Leader of RCCG Canadian Western Region. In this role, she established the "Genesis" youth group in Hamilton, Ontario. Apostle Kim also led a powerful outreach program with a team of enthusiastic and Spirit-filled youths. She served as the youth treasurer for the Western region, overseeing Manitoba, Ontario, Quebec, and Nova Scotia. Her exceptional leadership in youth ministry earned her the prestigious Youth Leader of the Year award. She played a key role in strategizing and organizing Youth Conferences and numerous other events.
In May 2010, Apostle Kim founded a ministry called Life Line Worship Centre, which is a non-denominational and multicultural dynamic Apostolic Ministry. Her ministry aims to empower believers to live disciplined, overcoming lives and cultivate an authentic relationship with Jesus Christ.
Outside of ministry, Apostle Kim has fostered over 50 children in their home for more than 12 years. She a biological daughter named Lashaena Buchanan and a grandson named Marcauis.
Apostle Kim has pursued educational qualifications to enhance her ministry. She holds a Christian Ministry Diploma from World Impact Bible College (2005), a Certification in Evangelical Order of Apostolic Counselors (2014), a Certificate of Ordination as a Minister of The Gospel (2014), a Bachelor's Degree in Christian Counseling from Mt. Olives Seminary in the USA through Hope Christian Bible Institute under Dr. Eric Kazenga (2015), and a Master of Arts in Biblical Studies from Cornerstone Christian University (2016).
Her dedication and selflessness have not gone unnoticed, as she was honored with the "Caregiver of the Year" award by Walmart Canada in 2014, among a pool of over 12,000 women.
Apostle Kim's utmost desire is to fulfill the will of the Father and obey His commands. She firmly holds onto the core values that the cross represents and has an uncommon love for people. Her gift of giving and encouragement has made a significant impact on those she ministers to and interacts with.
Shiloh College Hamilton Campus is located in Hamilton Ontario Canada.
For more information, contact our Director at
Telephone: +1(289) 990 2262
Email: registrar@shilohcollege.com