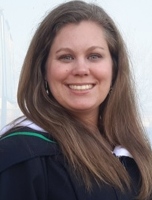 Minister Melissa Van Lochem is the International head of faculty of Shiloh Bible Institute & Seminary Worldwide.
Minister Melissa oversees the recruitment and training of our teaching faculty members worldwide. She is a graduate of York University and Tyndale University College and Seminary, a Christian Educator and a dynamic teacher of the Gospel.

She has several years of Christian Ministry serving in various capacities including being a regular presenter at various Christian Conferences.