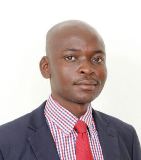 Shiloh Bible Institute & Seminary Africa Campuses are located in East Africa, West Africa, Central Africa and South Africa.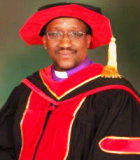 Through the leadership of Vice Chancellor Dr. Kimani Ndung'u we have seen the growth of Africa Campuses.
On the right we have the Zambia Campus Director Mr. Katumbi and on the left is the East Africa Vice Chancellor Dr. Kimani Ndung'u.
Below we have the Academic Dean Dr. Charles Maina of Uganda Campus, Bishop Joseph Wilberforce of Ghana Campus, Apostle Joseph Mentoe of Liberia Campus and Bishop Dr. Jacob Ekutan Etheri of Northern Kenya Campus.
Africa Office
P.O. Box 23144
Kampala
Telephone: +256 755 132656
+254 729 718236
Email: earegistrar@shilohcollege.com
dean@shilohcollege.com
Nairobi Campus
P.o Box 40014-00100
Nairobi, Kenya
Tel: +254 20 8130641
+254 722669937
+254 720221207
Email: directorcrem@shilohcollege.com
Zambia Campus
Plot 68/2B Ngwerere
Lusaka, Zambia
Tel: +260 966672716
+260 977672716
zambiadirector@shilohcollege.com
Shiloh Ghana Campus
Main office – Kumasi, Ofori -krom, Anglia.
+233543907128,
+2332471639323,
+223541224395.

Kumasi Campus
At Baworo,
near Adako Jackye,
Ashanti Region, Ghana.
Email: ghanadirector@shilohcollege.com
Tel: +233543907128+2332471639323

Benin Campus
Benin City, Benin.
Tel: +233268758928
+22966288810
+22961247788
Lodwar Campus
P.o Box 426-30500
Lodwar, Kenya
Tel: +254 726768015+254 771362508
Email: turkanadirector@shilohcollege.com